Help Promote Us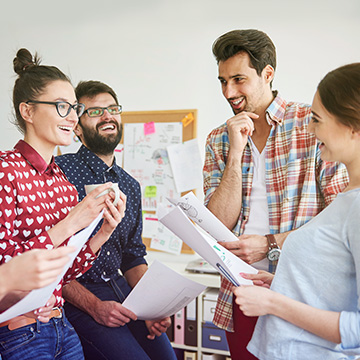 Become more involved with YOUR Credit Union!
When it comes to raising awareness and spreading the word about Grampian Credit Union and its products, services and benefits, the help our current members play is vital.
What can I do to help?
You can help Grampian Credit Union grow by distributing leaflets, posters and membership applications - these can be displayed in workplaces (staff areas, dining rooms, notice boards), community centres, libraries or anywhere where people will notice them.
Even putting one poster up on a notice board can help inform colleagues or your community. Simply download our latest poster below or email us and we will send material out to you.
Chat to your family, colleagues, friends and neighbours about the credit union and the benefits you feel membership brings to you. This personal experience and positive recommendation makes all the difference when someone is considering joining. We can tell people how easy it is to save and the benefits of saving - You have the experience - the holiday you saved for, the successful home improvements, the stress free Christmas or the new car!
You could invite Grampian Credit Union to staff induction days or any event where we can speak to a group of people who live or work in the Grampian area.
These type of events allow us to raise awareness and distribute information. Even if there is not space on the agenda, we can provide information for you to distribute or can come along with our information stand over tea and lunch breaks.